Falling Dart Impact Tester FDT-01
Falling Dart Impact Tester is suitable for free dart drop impact test of plastic film and thin sheet with thickness less than 1mm at a given height. It measures the energy of the plastic film and sheet samples when the number of damages reaches 50%. Expressed by impact damage mass.
The significance of the dart impact test is that it can effectively avoid the occurrence of damage to the packaging surface when the packaging material is impacted and dropped due to insufficient toughness, and based on this measurement, the impact resistance of the material can be improved.
Test Principle
The sample to be tested is placed in the upper and lower round clamps, and the falling dart composed of dart head and incremental weights is used to impact the surface of the sample. Increase or decrease the counterweight based on sample breakage. When the number of sample breakage reaches 50%, the statistical impact mass is the test result.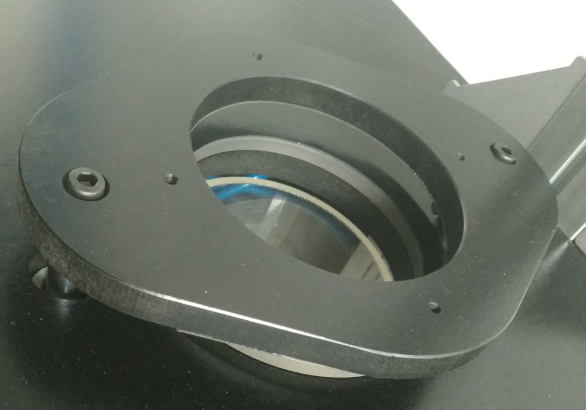 Technical Features
The FDT-01 falling dart impact tester fully complies with standards in its componets, like dart and shaft material, size and the electromagnetic release part material as well. This is important for the accuracy of test results.
The design also saves much operation time by introducing pneumatic sample clamping;observation light;direct test result display, micro printing of result slip, etc. As recording each result by table on paper is very complicated and may have human calculation error, FDT-01 calculates automatically and gives result in both Joule and gram.
1. 7-inch HMI touch screen and PLC control unit
2. Support both Method A and Method B
3. The test results are automatically calculated
4. The dart is automatically released at a fixed position by electromagnetic
5. Sample pneumatic clamping
6. Professional computer software (optional)
7. Manual and pedal test start modes
8. Built-in observation lamp is convenient for sample status judgment
9. The micro printer for test report slip
Specifications
Index
Parameter

Test Method

Method A (Standard)

Method B (optional)

Test Range

Method A: 50~2000g

Method B: 300~2000g(optional)

Dart Head

Method A: 38±1mm

Method B: 50±1mm

Impact Height

Method A: 660mm

Method B:1500mm

Accuracy

0.1 g(0.1J)

Sample Clamping

Pneumatic

Air Pressure

0.6 MPa (User-provided)

Sample Size

> 150 mm × 150mm

Power

AC 110~220V
Standards
GB/T 9639.1-2008, JIS K7124-1
ASTM D1709 Standard Test Methods for Impact Resistance of Plastic Film by the Free-Falling Dart Method
ISO 7765-1"Plastics film and sheeting — Determination of impact resistance by the free-falling dart method — Part 1: Staircase methods".
Customized application
Falling ball impact tester